L01: Discuss the professional social and practical contexts of journalism, through historical and contemporary precedents
P1: Discuss the development of journalism through historical and contemporary precedents
Research topic 1: Discuss the development of online video journalism. When did online journalism first come about? Find specific examples of the first players in the game. Discuss them.​
​timeline from this website: https://www.journalism.co.uk/news-features/the-online-journalism-timeline/s5/a51753/
In September 1993, The National Center for Supercomputing Applications at the University of Illinois released a web browser called Mosaic. In October of the same year the University of Florida launches the first journalism site on the Internet. By November of 1994 the UK newspaper The Telegraph has launched the first newspaper website.
They were soon followed by the launch of BBC Online and The Guardian unlimited. By 2001 it has 2.4 million unique users, making it the most popular newspaper site in the UK.
Currently the most read online newspapers in the World are:
Mail Online, New York Times and The Guardian.
In just one decade online journalism has become central to peoples' lives and as a result, some people have abandoned print news altogether.
The destruction of the World Trade Center in New York in September 2001 caused a huge demand for instant news. Some sites such as telegraph.co.uk, see demand reaching 600 service requests per second. The editor of telegraph.co.uk says that online journalism entered a new era when the Twin Towers were attacked.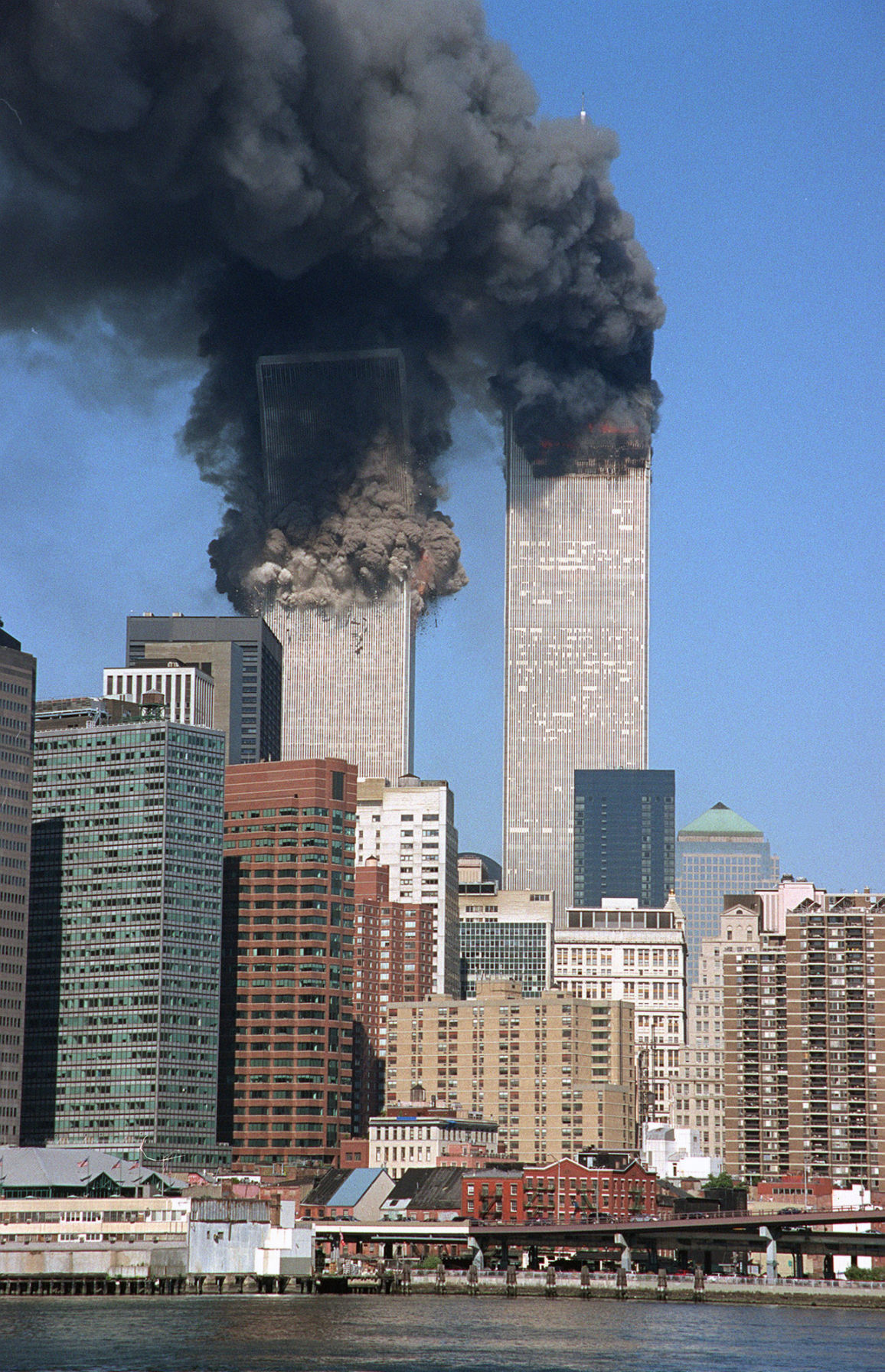 ---
What impact did it have on traditional providers?​ Did they change?
My own opinion: Online journalism provides instant news as it is happening , amateur citizen journalism also plays a part as the man in the street can now upload content and images in real time. It is immediate, can be amended or correctly quickly. However, there are downsides as in the pursuit of speed accuracy may be forfeit and editorial control lost.
https://en.wikipedia.org/wiki/Digital_journalism
Fewer barriers to entry, lowered distribution costs, and diverse computer networking technologies have led to the widespread practice of digital journalism.[3] It has democratized the flow of information that was previously controlled by traditional media including newspapers, magazines, radio, and television.[4]
Impact on readers (comments section)
People can comment on articles and start discussion boards to discuss articles. People add to the story and connect with other people who want to discuss the topic. can provide a variety of media, such as audio, video, provide quick, efficient, and accurate reporting of breaking news. The speed can affect the accuracy of the reporting, Credibility of sources.
Newspapers rarely break news stories any more, with most websites reporting on breaking news. Newspapers lose a lot of ground to their online counterparts, with ad revenue shifting to the Internet, and subscription to the printed paper decreasing.
the Internet has created a faster, cheaper way for people to get news out, thus creating the shift in ad sales from standard newspapers to the Internet.
Implications on traditional Journalism
There is competition growing between the two. Citizen journalism allows anyone to post anything, and because of that, journalists are being forced by their employers to publish more news content than before, which often means rushing news stories and failing to verify the source of information.
.
Blogs
Blogs can be seen as a new genre of journalism Blogs allow comments where some news outlets do not. By allowing comments, the reader can interact with a story instead of just absorbing the words on the screen. However, many blogs are highly opinionated and have a bias. Some are not verified to be true.
Citizen journalism
faster research, easier editing, conveniences, and a faster delivery time for articles. This allows anyone who wants to share something they deem important that has happened in their community. freedom of the press is limited. Anyone can record events happening and send it anywhere they wish, or put it on their website.
---
Who are the main providers of online journalism?​ Why are they top of the pile?​
Currently the most read online newspapers in the World are: Mail Online, New York Times and The Guardian.
https://www.comscore.com/fre/Perspectives/Infographics/Most-Read-Online-Newspapers-in-the-World-Mail-Online-New-York-Times-and-The-Guardian
644 million people worldwide accessed online newspaper sites in October 2012, making up 42.6% of the total internet population. Mail Online was the most popular online newspaper, attracting more than 50 million unique visitors during the month.
The New York Times ranked as a close second with nearly 48.7 million unique visitors worldwide. The Guardian comes in third place with an audience of 38.9 million, followed by Tribune Newspapers with 35.9 million unique visitors in October 2012.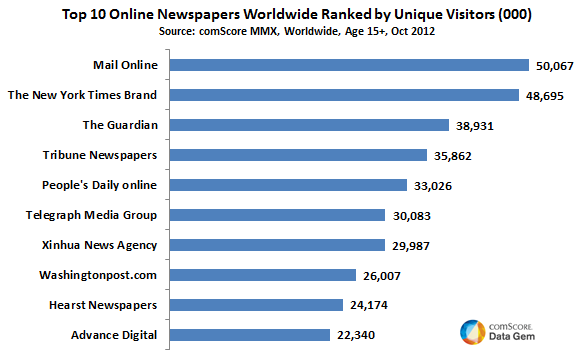 Content
https://en.wikipedia.org/wiki/MailOnline
MailOnline. right wing of mainstream British politics and typically supporting the UK Conservative Party.[20] its entertainment news, often featuring celebrities such as Kim Kardashian or members of the British Royal Family such as the Duchess of Cambridge.[22] It is estimated that 25% of the traffic received by the website is purely to access the entertainment and gossip stories.[23turned into something more closely resembling a glossy magazine, with Hollywood news and Celebrity gossip served up on the sidebar on the right of the homepage. It's like getting Heat, OK!, CNN and X-Factor all in one place.]
With people becoming more time poor, the Mail's content style is designed for a much wider audience than that of papers dedicating themselves to more serious news. The all-in-one nature of the site is potentially why it has continued to grow its numbers while others are showing decline.
https://www.theguardian.com/media/2010/nov/15/mailonline-daily-mail-website
https://www.thedrum.com/news/2011/02/01/analysis-why-mail-online-so-popular
https://www.dailymail.co.uk/home/index.html
https://www.nytimes.com/international/
The continued demand for quality, original, independent journalism across a range of topics makes us even more optimistic about the size of the total market for digital journalism subscriptions and our position in it," Ms. Levien said.
https://www.theguardian.com/theguardian/mainsection/uknews
https://www.theguardian.com/gnm-press-office/2020/jun/17/new-data-shows-guardian-is-the-top-quality-and-most-trusted-newspaper-in-the-uk
The Guardian is seen as trusted and prestigious. Good investigative reporting. More women readers . No billionaire owner, provide truth-seeking journalism that's free from commercial and political influence. When it's never mattered more, we can investigate and challenge without fear or favour.
In the last year alone, we offered readers a comprehensive, international perspective on critical events – from the Black Lives Matter protests, to the US presidential election, Brexit, and the ongoing pandemic. We enhanced our reputation for urgent, powerful reporting on the climate emergency, and made the decision to reject advertising from fossil fuel companies, divest from the oil and gas industries, and set a course to achieve net zero emissions by 2030.
https://images.app.goo.gl/q8By7iMn314rNGC57
---
Categorisation and Perception of Audience
Story: Door to Door Testing in 8 post codes in London to track and trace the South African Variant
Tone of the comments sections matched the audience categorisation that the paper was aimed at.
Sun: Racist, xenophobic, suspicious of authority, anti vaxers, anti immigration (White & Proud)
BBC: Polite, mature, sorrowful, politely expressed and put forward an arguement .
Guardian: Woke generation, left leaning liberals, A & B readership: critical political, – reference to Hancock, Boris, Blair not many comments perhaps too busy or too cautious to express opinion in case in comes back against them.
I didn't find any comments that were supportive
Do the audience have the right to comment: Yes, comments section is updated version of the Letters to the Editor Page, just not so considered.
Some journalists like Piers Morgan and Jeremy Clarkson are purposefully provociative. Megan Markel under constant attack.
Articles on the RTE programme on Illegal Adoptions
https://www.thetimes.co.uk/article/roy-greenslade-ira-apologist-and-just-another-useful-idiot-ggvsnjfqs
Do comments change what and how journalists write?​ Asses the impact of comments sections on journalism
---
You tube impact on journalism
https://www.mediaimpactproject.org/youtube-guide—why-youtube-works-for-journalists.html
fifty-one percent of U.S. adults watch YouTube videos, and one-fifth of those users watch news videos specifically. That's 10 percent of the adult population that uses YouTube for news.
The stats get even more impressive for target demographics that are a bit younger.
Nine out of ten 18-to-29-year-olds watch online videos, and almost half of those–48 percent—watch online news videos, Pew Research Center reports. That's 24.5 million Millennials. As a news organization looks to attract new audiences, YouTube is a great place to start.
---
Organizations can use the following methods to foster audience engagement: BREAKING NEWS , PLAYLIST FUNCTION, LIVESTREAM capability via Google+ Hangouts On Air if a channel wants to broadcast live video.
Amnesty International has built a toolkit called the Citizen Evidence Lab to help journalists authenticate YouTube videos.
When the creators interviewed President Obama earlier this year (above) –which received over 3.4 million views – many felt it was a slap-in-the-face to journalists who were not being invited to do so. For a journalist, an interview with the US President is a once in a career moment, and even after years of schooling and writing, most never do get such an interview. 2015
Rather, Gold says, she believes that the Youtubers' interview with Obama is indicative of a new style of 'infotainment' that is emerging, which she claims, is a way for important issues to be shared with young people in a manner they understand and can appreciate.
"That's where the audience is now. The teenagers that I know, when they get home, they don't turn on their TVs, they open up their laptops. I think if you want to reach people where they are, and the audience as they're growing into your target demographic, you need to be where they are."
There was a time when radio threatened print journalism. Eventually, the two co-existed. Then, television emerged and that was considered a threat. journalists have felt threatened by the rise of bloggers – people who could go online and write news, without a formal news outlet.
https://en.wikipedia.org/wiki/Social_impact_of_YouTube
YouTube has promoted democracy through free expression of individual political views, for example enabling Arab Spring protest videos to transcend national boundaries, causing certain restrictive regimes to censor or ban the website. YouTube has affected conventional politics, becoming even more important than direct mail in political campaigning, with politicians and governments using the website to directly engage citizens and promote policies. However, its recommendation algorithm has been shown to preferentially recommend extremist content, especially right-wing and conspiracy propaganda, leading to claims that it has been used as a tool for political radicalization. Concurrently, the website has been criticized for inadequately policing against false or misleading political content.
https://www.idtech.com/blog/positive-and-negative-effects-of-youtube
YouTube is an advertising platform dressed in a video sharing service's clothing, just as your favorite show is being produced as a means to deliver ads to you. So, even if you don't stick around to watch the ad clip you can skip in 3, 2, 1, the main video you're watching could contain methods like product placement, or an advertising link that pops up during the video.
Negative effects of YouTube:
Misinforms
Increases expenses
Increases screen time
Kills productivity
https://www.cjr.org/tow_center/youtube-fake-news-media.php
YOUTUBE HAS BEEN LARGELY OVERLOOKED in the national discussion about the spread of fake news, which typically centers around Facebook and Twitter. But that is changing.
https://www.bbc.com/news/technology-52662348
More than a quarter of the most-viewed coronavirus videos on YouTube contain "misleading or inaccurate information", a study suggests.
In total, the misleading videos had been viewed more than 62 million times.
That includes videos such as Plandemic, which was widely shared online last week.
High-quality production values and interviews with supposed experts can make these videos very convincing. Often facts will be presented out of context and used to draw false conclusions.
https://www.theguardian.com/technology/2018/jul/09/youtube-fake-news-changes
News events, particularly breaking stories, have long been a problem for YouTube. Many times over the last year, conspiracy theories have spread on the site following mass shootings in the US, falsely claiming knowledge of the assailants' political ties or religion, or alleging the entire event was fake.
Within days of the Las Vegas shooting in October 2017, for instance, search results on the site promised videos suggesting that law enforcement had deceived the public, and that the shooting was a "false flag" attack staged by the government to bring in gun control.
A month later, after another shooting in the US, search results on the site showed videos claiming that the assailant was a far-left terrorist.
As YouTube and Facebook remove videos calling shooting survivors 'actors', some say it's given false claims more power
---
https://www.dw.com/en/chinese-citizen-journalists-remain-under-arrest-despite-the-governments-coronavrius-success/a-55124069
Several citizen journalists were detained in the early days of China's coronavirus outbreak. Two of them are still under strict government surveillance.
Several citizen journalists were detained in the early days of China's coronavirus outbreak. Two of them are still under strict government surveillance.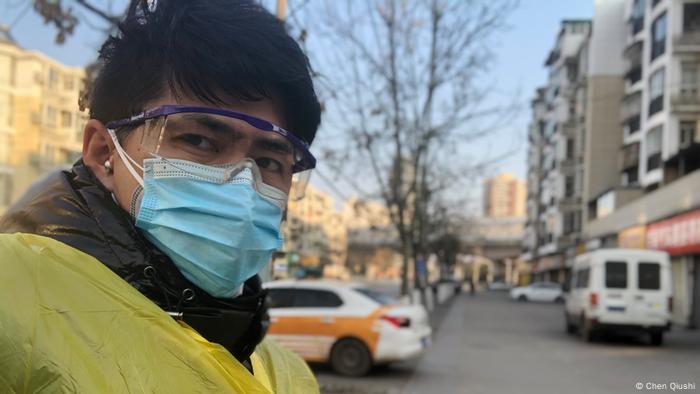 As China gradually emerges from the pandemic that so far has taken more than one million lives across the world, two Chinese citizen journalists are still under government surveillance. However, their friends have shared new details about their status with DW.
Prominent Chinese lawyer and citizen journalist Chen Qiushi went to cover the situation in Wuhan soon after the city went into total lockdown in late January. He interviewed frontline medical staff and citizens in the city while it was cut off from the rest of the world.
Chen uploaded dozens of videos onto his Youtube channel and offered some rare insights to the situation in Wuhan. However, he disappeared on February 6 and the world began to pay attention to his story. His friends also used his Twitter account to raise awareness.
Chen was one of the recipients of DW's Freedom of Speech Award in May for his coverage of the coronavirus outbreak. On September 17, Chen's friend Xu Xiao-dong, a prominent Chinese Youtuber, shared new details about Chen's status in a video. Xu guaranteed that Chen is healthy and has never experienced any illness during his disappearance.
Journalists on the frontlines in Wuhan
"Qiushi is still under government surveillance, but he is not in Wuhan or Hubei Province," Xu said in the video. "Officials have gathered all the evidence about him, including his bank accounts and his relationship with individuals abroad. So far information I've gathered indicates that he will not be prosecuted." In another video on September 21, Xu said Chen was at a safe location and he enjoyed a certain degree of personal freedom. "Chen Qiushi is still the same person, but it is unlikely for everyone to hear from him until next year," Xu said.
Hong Kong's South China Morning Post reported on September 24 that a human rights lawyer said Chen was living with his parents in Qingdao at the time. The lawyer pointed out that since the Chinese government didn't plan to prosecute him, it is illegal for them to keep Chen under strict surveillance.
Zhang Zhan is currently on a hunger strike
Zhang Zhan is not planning to plead guilty
The other citizen journalist currently in detention, Zhang Zhan, began to document the situation in Wuhan in February, as she uploaded videos of herself explaining her conversation with local people in the Tcity.
Zhang complained to friends about being followed by strangers in early May, and lost contact with them on May 14. On May 15, the hotel she was staying told her friends that she had checked out. On the same day, police in Shanghai brought her luggage to her parents' house. She was later detained at a detention facility in Shanghai under the charges of picking quarrels and provoking trouble.
Ren Quan-Nue, a human rights lawyer hired by Zhang's mom, tried to apply for visiting rights twice in September, but both times, police at the detention center rejected his application. He told DW that one of Zhang's former cellmates told him that Zhang had been putting up a hunger strike since the beginning of summer and staff at the detention center would force-feed her as she refused to eat or drink anything.
"Her cellmate said her protests were pretty intense in the first two to three months, and she has been refusing to plead guilty to the charges imposed on her," Ren said.
Wuhan in April under lockdown
Zhang is determined to continue the hunger strike
A source told DW that Zhang's lawyer finally met her on September 28. She reportedly lost a lot of weight but still maintains a normal mental state. Even though Zhang's family wanted her to stop the hunger strike, Zhang said she wouldn't give up so easily.
"She still refuses to eat and the detention center has had to arrange two to three people to force-feed her porridge or other watery food," the source said. Zhang still insists that she is innocent and she plans to remain silent when her trial begins. However, her legal team reportedly thinks it is a bad strategy to use silence as a form of protest.
"They are worried that she won't have the strength to sit through a trial, so her lawyers want to convince her to end the hunger strike," the source told DW. "However, Zhang has a very strong will so whether she will follow her lawyers' suggestion or not remains unclear."
Citizens in disaster zones have provided instant text and visual reporting from the scene. People in countries affected by political upheaval and often in countries where print and broadcast media are controlled by the government have used a variety of technological tools to share information about hot spots
"Public discourse" signifies speeches, publications and other statements made in pursuit of the public good. … The standards of behavior that should govern public discourse constitute "civility". Many of these same standards also extend to private discourse, with some exceptions.
"Discourse" indicates the crucial means by which this project is to be pursued. Proponents of competing positions must communicate—not just to those who already share their views, but to those who don't; they must be part of a public conversation. This conversation is not just, however, an exchange of views. It must be an exchange of reasons. It must have the character of a public argument.
https://www.tandfonline.com/doi/abs/10.1080/17405904.2018.1521858
Mediating abortion politics in Ireland: media framing of the death of Savita Halappanavar
On 28 October 2012, Savita Halappanavar, an Indian woman living in Ireland, died in hospital while under medical care for a miscarrying pregnancy. According to her husband, her repeated requests for an abortion were ignored because of the presence of a foetal heartbeat. Ms Halappanavar's death was a critical event in the process leading to a referendum on 25 May 2018, when the Irish electorate voted to repeal the Eighth Amendment of the Constitution, removing the constitutional ban on abortion. The name Savita has become indelibly linked to the changing course of abortion politics, so it is timely to reassess the role of the media in shaping the parameters of the debate about the impact of her death on the issue. This study presents a frame analysis of Irish newspapers in the weeks following her death, mapping the political, medical, legal and socio-ethical discourses, as well as the related contemporaneous events that set the agenda for the type of debate that was to follow. It identifies four media frames: Public Tragedy, Political Opportunity, Abortion Legacy and Maternal Health. Our central argument is that the overall effect of media framing provided much face-saving for politicians in the way that the legislative issue was viewed through a conservative party-political lens, despite public outrage.
Citizens Assembly set up in 2016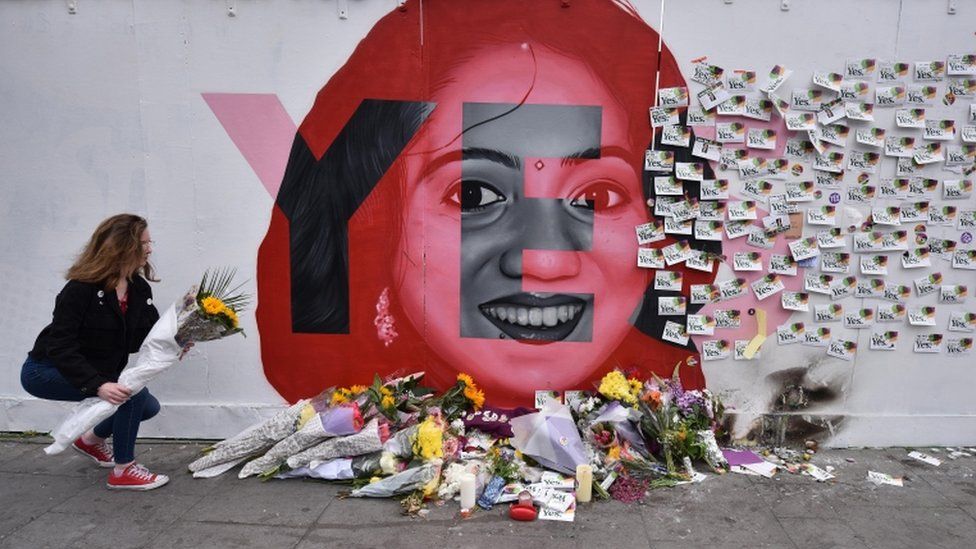 https://en.wikipedia.org/wiki/Death_of_Savita_Halappanavar
Savita Halappanavar[3][4] died – 28 October 2012
On 14 November 2012, more than 2,000 people gathered in her memory and to protest Ireland's abortion laws outside the Dáil in Dublin.[21] In addition, a candle-light vigil was held in Cork.[22] Halappanavar's death led to protests in Galway, particularly from the local Indian expatriate community.[24] On 14 November The Daily Mirror reported that the University Hospital was the subject of several investigations.[25] On Saturday 17 November, testimated that between ten and twelve thousand protesters marched from Parnell Square to Merrion Square to demand a change in the law, whilst other rallies were also held across Ireland and in many other countries abroad.[28]
Halappanavar's death became public after the Tonight with Vincent Browne programme showed front-page stories by The Irish Times and the Irish Independent newspapers on 13 November 2012.[20] This resulted in the news being disseminated on Twitter, including tweets by journalists Caitlin Moran and India Knight, and coverage by publications such as BBC News, the British edition of The Huffington Post, The Guardian, The Daily Telegraph, Daily Mirror, and The Independent newspapers.[20]
The issue of abortion law in Ireland continued to be an issue for political debate. In 2016-17 the Irish government convened a Citizens' Assembly to advise about the Eighth Amendment.
abortion referendum 25 May 2018
mural painted on 25th May 2018
---
In computing, algorithms provide computers with a successive guide to completing actions. They're comprised of a precise list of instructions that outline exactly how to complete a task.
A set of step by step rules that a computer uses to complete a task
How do computer algorithms work?
Computer algorithms work via input and output. They take the input and apply each step of the algorithm to that information to generate an output.
For example, a search engine is an algorithm that takes a search query as an input and searches its database for items relevant to the words in the query. It then outputs the results.
You can easily visualise algorithms as a flowchart. The input leads to steps and questions that need handling in order. When each section of the flowchart is completed, the generated result is the output.
What purpose they serve
Is You Tubes algorithms different to others
Analyse the Legal and Ethical challenges of the YouTube algorithm and its impact on public interest
What laws can potentially be broken by YouTubers, Hate Speech etc/Sponsorship
Our Community Guidelines are designed to ensure that our community stays protected. They set out what's allowed and not allowed on YouTube, and apply to all types of content on our platform, including videos, comments, links and thumbnails. Hate speech policy Don't post content on YouTube if the purpose of that content is to do one or more of the following. Encourage violence against individuals or groups based on any of the attributes noted above. We don't allow threats on YouTube, and we treat implied calls for violence as real threats. You can learn more about our policies on threats and harassment. Incite hatred against individuals or groups based on any of the attributes noted above. Harmful or dangerous content policies Extremely dangerous challenges: Challenges that pose an imminent risk of physical injury. Dangerous or threatening pranks: Pranks that lead victims to fear imminent serious physical danger, or that create serious emotional distress in minors. Instructions to kill or harm: Showing viewers how to perform activities meant to kill or maim others. For example, giving instructions to build a bomb meant to injure or kill others. Hard drug use or creation: Content that depicts abuse of or giving instructions on how to create hard drugs such as cocaine or opioids. Hard drugs are defined as drugs that can (mostly) lead to physical addiction. Eating Disorders: Content that praises, glorifies, or encourages viewers to imitate anorexia or other eating disorders. Eating disorders are characterized by abnormal or disturbed eating habits which negatively affect a person's health (including eating non-food items). Violent Events: Promoting or glorifying violent tragedies, such as school shootings. Instructional theft or cheating: Showing viewers how to steal tangible goods or promoting dishonest behavior  Hacking: Demonstrating how to use computers or information technology with the intent to steal credentials, compromise personal data or cause serious harm to others such as (but not limited to) hacking into social media accounts Bypassing payment for digital content or services: Showing viewers how to use apps, websites, or other information technology to gain unauthorized free access to audio content, audiovisual content, full video games, software, or streaming services that normally require payment. Promoting dangerous remedies or cures: Content which claims that harmful substances or treatments can have health benefits. Violent criminal organizations policy If you're posting content Don't post content on YouTube if it fits any of the descriptions noted below. Content produced by violent criminal or terrorist organizations Content praising or memorializing prominent terrorist or criminal figures in order to encourage others to carry out acts of violence Content praising or justifying violent acts carried out by violent criminal or terrorist organizations Content aimed at recruiting new members to violent criminal or terrorist organizations Content depicting hostages or posted with the intent to solicit, threaten, or intimidate on behalf of a violent criminal or terrorist organization Content that depicts the insignia, logos, or symbols of violent criminal or terrorist organizations in order to praise or promote them Harassment & cyberbullying policies If you're posting content Don't post content on YouTube if it fits any of the descriptions noted below. Content that features prolonged name calling or malicious insults (such as racial slurs) based on their intrinsic attributes. These attributes include their protected group status, physical attributes, or their status as a survivor of sexual assault, domestic abuse, child abuse and more. Content uploaded with the intent to shame, deceive or insult a minor. A minor is defined as an individual under the legal age of majority. This usually means anyone younger than 18 years old, but the age of a minor might vary by geography.
https://abcnews.go.com/Health/dangerous-stunts-youtube-hurting-killing-teens/story?id=17342485
California Teen Dies Performing Online Stunt David Nuno, 15, cut his throat on a drinking glass after trying to make himself pass out.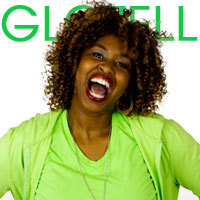 This week, YouTube decided to ban "dangerous challenges and pranks" from the platform, updating their community guidelines and enforcement of rules with a promise they will remove content that qualifies as encouraging "violence or dangerous activities."
https://time.com/5504295/youtube-bans-challenges/
The ban tightening follows headlines about Netflix's Bird Box just keeps on growing, after a viral challenge related to the hit Sandra-Bullock-starring thriller made waves online. While they don't mention the movie directly, the timing is notable.
"YouTube is home to many beloved viral challenges and pranks, but we need to make sure what's funny doesn't cross the line into also being harmful or dangerous," they explained in the revised guidelines posted online. "We've updated our external guidelines to make it clear that we prohibit challenges presenting a risk of serious danger or death, and pranks that make victims believe they're in serious physical danger, or cause children to experience severe emotional distress."
https://www.insider.com/eugenia-cooney-youtube-videos-thin-creators-eating-disorders-proana-thinspiration-2019-5
An extremely thin YouTube star disappeared from the internet, but people with eating disorders are still getting 'thinspiration' from her videos
YouTube never took down her videos, as they didn't violate its guidelines and it would have been discriminatory to remove them based on her looks alone.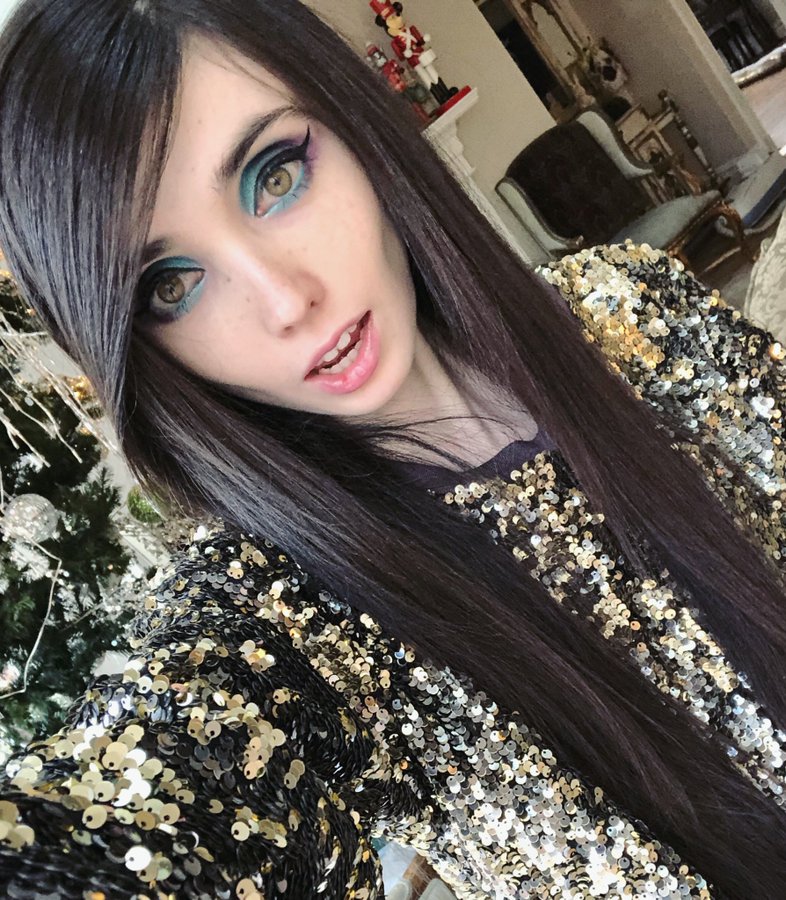 Can matters 'in the
public interest' and
algorithms work
together ethically?
https://www.theguardian.com/technology/2018/feb/02/how-youtubes-algorithm-distorts-truth
Yet one stone has so far been largely unturned. Much has been written about Facebook and Twitter's impact on politics, but in recent months academics have speculated that YouTube's algorithms may have been instrumental in fuelling disinformation during the 2016 presidential election. "YouTube is the most overlooked story of 2016," Zeynep Tufekci, a widely respected sociologist and technology critic, tweeted back in October. "Its search and recommender algorithms are misinformation engines."
If YouTube's recommendation algorithm really has evolved to promote more disturbing content, how did that happen? And what is it doing to our politics?
distorted to make you spend more time online," "Watch time was the priority," that only show people content that reinforces their existing view of the world. Gentle, implicit, quiet nudging can over time edge us toward choices we might not have otherwise made."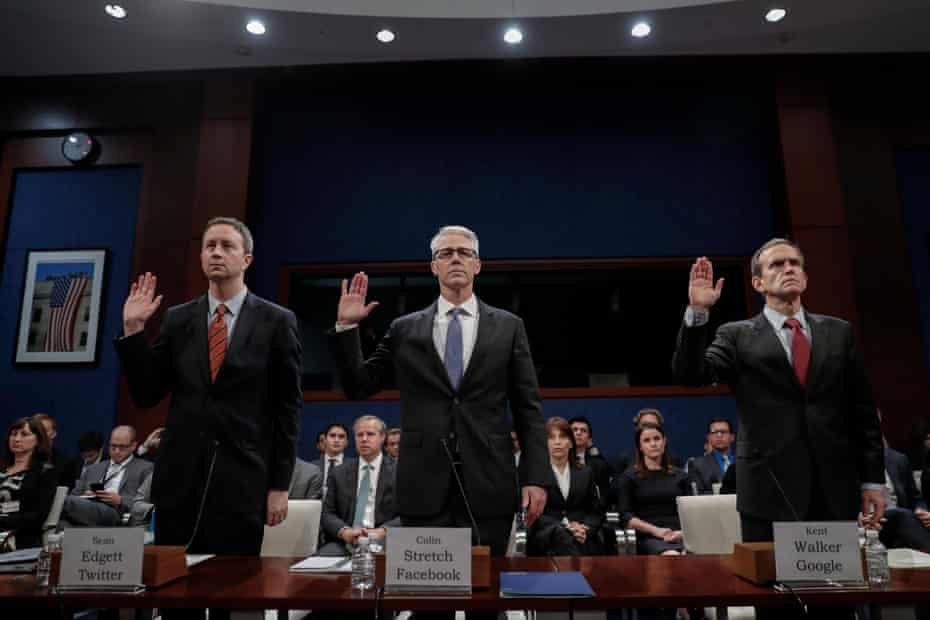 General counsels for Twitter, Facebook and Google prepare to testify before the House intelligence committee hearing on Russia's use of social media to influence the election. Photograph: Shawn Thew/EPA
From my article:
Tech companies use algorithms to locate abusive posts. They are built on database sets created by humans. Humans have prejudices, so if the data set is biased then the algorithm is biased. Abeba Birhane, UCD cognitive scientist, told the Irish Times: "that most predictive models are built on historical datasets….and we know the past is full of injustice and discriminatory practices."
Hazel Chu believes this to be the case. She told me that: "YouTube makes profit on the spread of disinformation by far right influencers once a level of subscribers is reached, there is a monetary gain for both platform and influencer."
https://en.wikipedia.org/wiki/Olivia_Jade
Olivia Jade Giannulli (is an American social media celebrity, YouTuber, and the daughter of actress Lori Loughlin and fashion designer Mossimo Giannulli. While in high school, Giannulli began a social media career on YouTube and Instagram; as of 2019, both accounts have amassed more than one million followers.[1][4] Giannulli's fraudulent acceptance to the University of Southern California was a prominent part of the 2019 college admissions bribery scandal.[5][6]
Repercussions[edit]
On March 14, 2019, two days after the scandal broke, Sephora distanced itself from Giannulli, announcing that the company would be ending its makeup partnership with her.[26] TRESemmé also dropped her as a sales partner.[27]
https://www.dailymail.co.uk/femail/article-6810287/Sephora-ENDS-partnership-Olivia-Jade-college-bribery-scandal.html
TRESemmé and Sephora dump Lori Loughlin's daughter Olivia Jade after customers threatened to BOYCOTT stores in the wake of her parents being charged in college bribery scandal
Hair product company TRESemmé said it has dropped Olivia Jade
Sephora also told DailyMail.com on Thursday that it has cut ties with the 19-year-old social media star 'effective immediately'
Olivia Jade is widely known as a social media and YouTube influencer who has done paid partnerships with brands like Sephora and Amazon
She also released her own Sephora palette last year, however the product was pulled from the website on Thursday as the brand released its statement
On Tuesday, Olivia's parents Lori, 54, and Mossimo Giannulli, 55, were charged with paying $500,000 in bribes to get Olivia into USC
Online critics quickly began insisting that Sephora end the partnership and stops selling the product immediately
Australian fashion brand Princess Polly also removed Olivia's dedicated page from its website on Thursday, while Hallmark cut ties with her mother Lori
Since the news of the bribery scandal broke, Olivia has faced brutal criticism on her social media accounts and her YouTube channel
High earner: The 19-year-old, who has nearly two million YouTube subscribers, has worked with Sephora for quite some time and last year she created a palette for the store (pictured)
+20
Under fire: After her parents were charged by the FBI, customers began demanding that Sephora stop paying for sponsored posts from Olivia and pull the collaboration from stores
Algorithmys
Algorithms shape large parts of everyday life: our interactions with other people, what products we purchase, the information we see (or don't see), our investment decisions and our career paths. And we trust their judgment: people are more likely to follow advice when they are being told that it came from an algorithm rather than a human, according to a Harvard Business School study.
Even though algorithms can seem "objective" and can sometimes even outperform human judgment, they are still fallible. The notion that algorithms are neutral because math is involved is deeply flawed. After all, algorithms are based on data created by humans — and humans make mistakes and have biases. That's why American mathematician Cathy O'Neil says: "Algorithms are opinions embedded in code."
One example is YouTube's recommendation algorithm. Its goal is presumably to keep the user on the site and to generate as many views as possible by recommending videos of interest to the user. The Guardian reported that several researchers, among them a former software engineer of the company, have noticed that the platform tends to suggest videos that promote extremist views like conspiracy theories. While this might help YouTube achieve its goal of more clicks, it may also violate common perceptions of a healthy media diet and might even have implications for democracy as a whole. The company said in a blog post end of January that it would take a "closer look" at ways to reduce the spread of content that borders on violating its community guidelines and "content that could misinform users in harmful ways."
As algorithms are used in more areas of society, the need for newsrooms keeping those systems in check will continue to grow. Given the complexity of auditing algorithms, it's important to consider how promoting media literacy and developing insightful journalism can be leveraged to hold AI systems accountable and citizens aware of its influences.
Can algorithms and journalism co-exist successfully?